AFTER THE SEPT. 11, 2001 terrorist attacks, it was widely asserted at the time, nothing would be the same. What Pearl Harbor had been for our parents and grandparents, 9/11 would be for us: a shattering national wake-up call revealing both the gaping holes in America's homeland security and the reality that we were at war with an implacable enemy whose defeat would require years of sacrifice and resolve.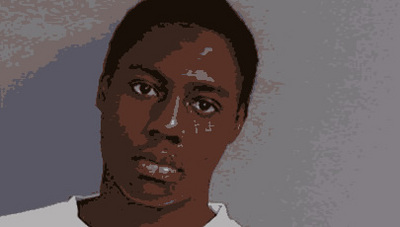 Umar Farouk Abdulmutallab, who attempted to blow up Northwest Flight 253 on Christmas Day, was reportedly trained by al-Qaeda in Yemen
But it became clear after a while that for many Americans, 9/11 had
not
marked a break with old ways of thinking. As the near-unanimity of 9/11 receded, Americans divided into what
the Weekly Standard's Fred Barnes
dubbed September 12 people, for whom 9/11 had changed everything, and September 10 people, who believed the terrorist threat was being exaggerated by the Bush administration and who regarded the fight against Islamist extremism as chiefly a matter of law enforcement.
Would that divide have closed if Umar Farouk Abdulmutallab had succeeded in blowing up Northwest Airlines flight 253 over Detroit on Christmas Day? If al-Qaeda, which reportedly trained Abdulmutallab in Yemen and is claiming responsibility for the thwarted attack, had succeeded in carrying out another 9/11, would the short-lived unity and moral clarity of that terrible day in 2001 have returned?
Had Flight 253 ended in the mass-murder the bomb plotters intended, Americans would today be filled with grief and fury. They would also be grappling with some hard lessons -- lessons that in recent years too many had been inclined to dismiss. Among them:
We came fearfully close to having to re-learn those lessons the hard way last week. Only the failure of Abdulmutallab's explosive to ignite and the bravery of the passenger and flight attendants who rushed him prevented what would have been the bloodiest attack on US soil in more than eight years. The world remains extremely dangerous, and the war against radical Islam is far from over. Flight 253 was another wake-up call. Did the September 10 people hear it?
(Jeff Jacoby is a columnist for The Boston Globe.)
-- ## --
Follow Jeff Jacoby on Twitter.