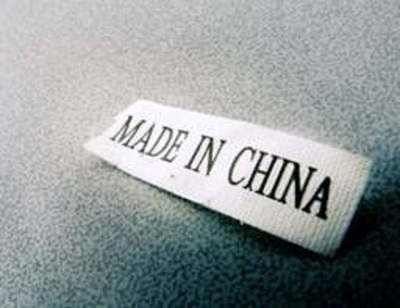 THE POLICIES of the Chinese government make it possible for Americans to acquire
a vast array of products
at affordable prices. For that high crime and misdemeanor, the US House of Representatives
voted last week
to punish China.
The vote on H.R. 2378, which would authorize punitive tariffs on Chinese exports to the United States -- which includes everything from clothing, furniture, and toys to refrigerators, computers, and sporting goods -- was a lopsided 348 to 79. It was accompanied by equally unbalanced congressional rhetoric. "They cheat to steal our jobs," fumed Mike Rogers of Michigan, while California's Dana Rohrabacher denounced the Chinese as a "clique of gangsters."
From the Senate, where similar legislation is pending, came equally hostile words. "This suckers' game is never going to stop unless we call their bluff," seethed Charles Schumer of New York. There was trade-war drum-beating on the sidelines, too. The president of the AFL-CIO, Richard Trumka, cheered the "long-overdue" move against China's government, which he likened to "a schoolyard bully." Paul Krugman, writing in The New York Times, hailed the vote as evidence that US policymakers would no longer be so "incredibly, infuriatingly passive in the face of China's bad behavior."
But what exactly is so awful about selling good stuff cheap to tens of millions of US consumers?
China's communist regime is no paragon of enlightened governance. It criminalizes dissent, represses religious and ethnic minorities, and severely restricts the civil rights and political liberties of its citizens. Particularly brutal have been its occupation of Tibet and its vicious treatment of those who follow Falun Gong, a Chinese spiritual movement. There is no shortage of legitimate and urgent reasons to condemn Beijing's behavior. Keeping the price of Chinese exports low isn't one of them.
China is accused by its protectionist foes of deliberately undervaluing its currency, the yuan (or renminbi), relative to the US dollar. That makes Chinese goods less expensive in the international market than they otherwise would be. No doubt that puts some US exporters at a competitive disadvantage. But it also means far greater purchasing power for innumerable US consumers and businesses. Experts can debate whether there is something unwarranted or "predatory" about China's currency manipulation (which, as The New York Times points out, the World Trade Organization does not define as illegal). But there is no doubt whatever that its beneficiaries are legion, as a visit to any Wal-Mart or Target will confirm. Because it makes so many goods so affordable to so many people, China's currency policy has been called "the greatest anti-poverty program in America." And Congress wants to go to war to shut it down?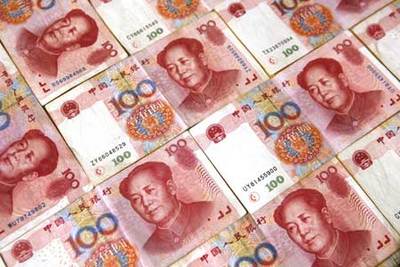 The protectionists claim that forcing China to revalue the yuan would boost US manufacturers, adding as many as a million new jobs to American payrolls. That too is debatable. Economist Mark Perry argues that it is the breathtaking increase in US manufacturing productivity, not the value of Chinese currency, that is largely responsible for the disappearance of so many manufacturing jobs in recent years. Contrary to popular view, manufacturing in America is alive and well. The United States is far and away the world's leading manufacturing power, but it takes fewer workers to produce more output than ever.
Not many firms welcome tough competition, so it isn't hard to understand why US exporters who compete directly with Chinese firms want to see Congress rig the trade by slapping punitive tariffs on imports made in China. Their concern is with their bottom line; they aren't thinking about the millions of American households that would be forced to contend with higher prices.
But that doesn't mean Congress has to do their bidding.
Suppose Chinese firms were able to undersell their US competitors not because of Beijing's currency policy, but thanks to a technological breakthrough that dramatically reduced Chinese manufacturing expenses. Or suppose Americans were flocking to buy made-in-China goods because Oprah Winfrey, Glenn Beck, Pastor Rick Warren, and Lady Gaga were all urging their followers to do so. Or because an eccentric billionaire was offering a 25 percent rebate on the purchase of anything imported from China. US firms might fume, but no one would expect Congress to "retaliate" on their behalf by slapping steep new taxes on Chinese products. Why should the bottom line be any different if consumers choose to "buy Chinese" because Beijing holds down the value of its currency?
Affordable imports are a godsend, not grounds for a trade war. It is distressing that so many members of Congress have trouble understanding that. Perhaps a return to private life would help them figure it out.
(Jeff Jacoby is a columnist for The Boston Globe.)
-- ## --
Follow Jeff Jacoby on Twitter.